Wednesday, February 15th, 2012...7:00 PM
A Sign of Things to Come?
Jump to Comments
Last night the Washington Wizards defeated the Portland Trail Blazers 124-109. This improved the Wizards to 7-22 on the year and gives them a mere 3 wins on the road. While this win may seem like just another game for a team that has fans more excited for the NBA Lottery rather than the playoffs, there may be some hope. Not only did the Wizards beat Portland by 15, but they did it to a team that had only lost 3 home game prior to losing to the Wizards.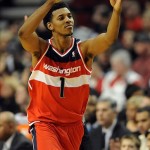 The Wizards came out looking like a team that could compete with anyone. Led by a career-high 35 from the ever so smooth Nick Young, the Wizards shot 60 percent from the field. The Great Wall, aka John Wall, added 29 points and 9 dimes. The Wizards also received solid play from JaVale McGee who added 18 and 11. Another positive to take from last night is the production from the bench. Jordan Crawford poured in 21 and Jan Vesley had a career-high 9 rebounds. If the Wizards can play at this level night in and nigh out, they have a shot to compete. We will find out if this was a sign of things to come or if it was a one hit wonder. The Wizards take on Lob City, aka the LA Clippers, tonight on the road. Tip off is set for 10:30 EST. Check back later for recap from the game.
http://www.youtube.com/watch?v=IPgV0ArMyGQ
Check out this video of Highlights from the win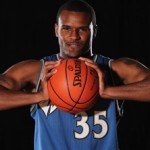 By Ian Holleran