Thursday, February 16th, 2012...12:33 PM
Big Second Half Propels Clippers Past Wizards
Jump to Comments
After a promising game the night before, the Washington Wizards lost last night in LA to the Clippers by a score of 102-84. Don't let the score fool you though. The Wizards were down only three at the half and had plenty of chances in the second half to take control of the game. DC had a lead with just under five minutes in the 3rd quarter on a Nick Young three-pointer. The Clippers ended the 3rd on a 8-0 run though and led 74-66 heading into the 4th. What ensued was the Clippers outscoring the Wizards by 10 points in that quarter and winning by 18.
The score looks a lot worse than the actual game though and there are some positives to take. This is the same Clippers team that ran the Wizards out of the Verizon Center just a few weeks before. The Wizards came out this game and played very competitive for most of the game despite just shooting 5-22 for three point land and 39.5% from the field. John Wall led the Wiz Kids with 18 points and 12 assists. JaVale McGee dropped 18 points including some high flying jams. Blake Griffin lead LA with 23 points and 15 boards and former Wizard Caron Butler had 21 points.
Next up for the Wizards is a matchup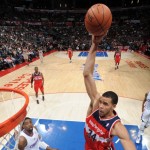 with Gordon Hayward and the Jazz on Friday in Utah at 9pm EST.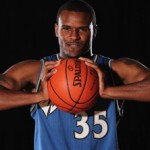 By Ian Holleran