Friday, September 21st, 2012...4:04 PM
The Wait is Over
Jump to Comments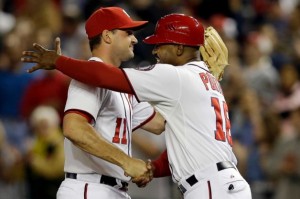 As human beings, much of our lives is based on the successes and failures we experience. From that great grade in high school to losing a loved one, each event forms and molds us as people. Sports can be used as another outlet for finding that success we crave so deeply. I spent much of my childhood and young adult life playing sports, watching sports, and immersing myself into the culture that my dad passed along to me. My teams may have had sporadic success, but they were my teams now. My moods, my attitude, all relied on if they had won the night before. It may have been foolish, but is it any crazier than being a die hard fan of a band or loving math or science?
When the Nationals first came to Washington I was in a strange place as a sports fan. My beloved Detroit Tigers were in the process of a rebuild, a few years removed from the most losses in American League history. I had never really jumped onto the Orioles bandwagon, living in Northern Virginia it was always quite a hike to Camden Yards. Each trip to an O's game was a big event, and we usually got out to one game a season. But now I had a professional baseball team relatively near me. Sure, it was the Montreal Expos castoffs but it was a team. It was now my team.
From the start I witnessed some of the most fun baseball moments I had ever seen. I was there at RFK on Father's Day of 06 when Ryan Zimmerman hit a walk off homer to beat the hated Yankees. I was there also that year when Ramon Ortiz pitched a perfect game into the late innings against the Cardinals, only to have Albert "The Machine" Pujols spoil the party. I "Hailed to the Chief" Chad Cordero, I cheered for names like John Patterson, Christian Guzman, and Livan Hernandez who are all long gone now. I was living in two worlds, one where the Tigers made a World Series in 06, the other where the Nationals were losing 100 games. But I didn't care, I would wait.
I wish I could tell the 2008 Ben, "Don't worry, they get better." I'll admit, it was hard to stick with a team that loses. But again, they were my team, I had to. It did get better. I got to see the drafting of Stephen Strasburg and Bryce Harper. The acquisitions of Jayson Werth, Adam LaRoche, Gio Gonzalez, and Kurt Suzuki. The growing of Danny Espinosa, Ian Desmond, Tyler Clippard, and Stephen Lombardozzi. I guess sometimes you have to deal with watching guys like Nyjer Morgan to get to guys like Bryce Harper. I watched it all, and waited, just waited.
This 2012 season turned out better than I could have ever imagined. I knew this team was good, I believed in this team, but I had no idea they were this good. Playoffs? We're talking playoffs? No matter how this postseason ends up, even if the Nats get knocked out in the first round, this season has shown me if you wait good things will happen (now try telling that to Cubs fans). Its time, its our time, let's win this thing….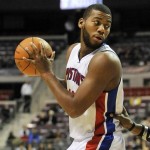 By Ben Simpson