Tuesday, October 9th, 2012...12:42 PM
NBA Preview Spotlight: The Boston Celtics
Jump to Comments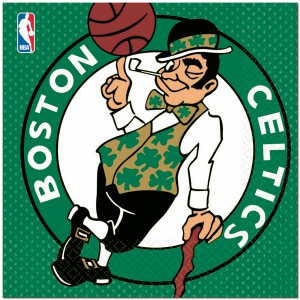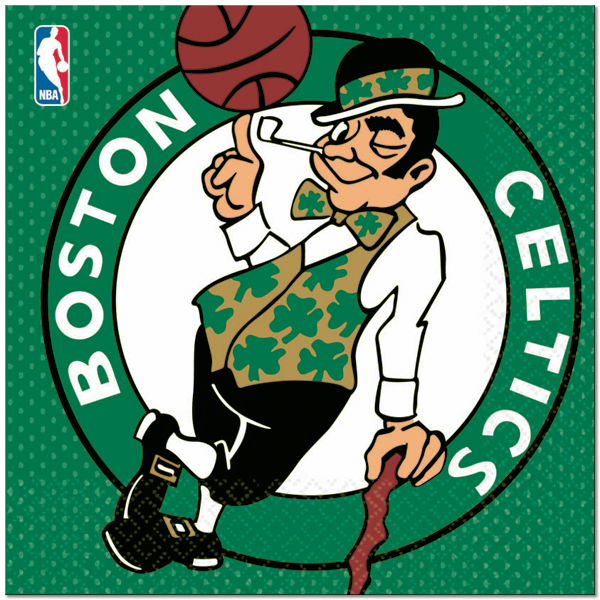 With the NBA regular season rapidly approaching, no lockout this time to spoil our November, I figure it is time to unload our first NBA Preview post. Each day we will be picking a team to talk about, providing insight on where they stand heading into the season, random bits of news from Training Camp, and our prediction of where they will finish. Today we begin with the Eastern Conference, Atlantic Division, and the Boston Celtics.
Where they Stand
The Celtics come into this season in a strange place. They've lost their longtime clutch shooting guard in Ray Allen to the evil empire down in Miami, with the "Courtney Lee/Jason Terry/Keyon Dooling Era" underway. That trifecta will clearly not replace the hole left by Ray-Ray, but still should be productive. They took a big risk in drafting Jared Sullinger, one that could pay off immensely, or lead to him turning into the next Greg Oden. Sullinger, Fab Melo, and newly acquired Jason Collins will all have their shots to prove they can be the next man up when Garnett calls it quits. The age issue will continue to be discussed at great length this season, with this being probably the last shot for the Celtics to try and grab one more title. The original "Big Three" still exists just in a different way: (Rondo, Pierce, and Garnett). Can Boston stay healthy enough to sneak into the playoffs, an environment in which they thrive?
Roster Thoughts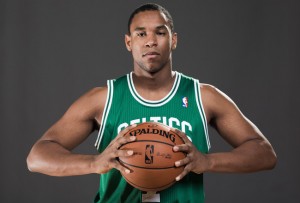 Rajon Rondo will make or break this season for the Boston Celtics. If he does not get his "double'double" in points and assists they are doomed. Already count on Pierce and Garnett missing some time with injuries this year, that's pretty much a given. But Rondo will need to keep himself healthy and a mainstay at the point. His backup Avery Bradley will be important as well. Bradley checking in to 64 of the 66 games last year averaging about 21 minutes. Bradley brings an intensity off the bench, one that is important when replacing a high motor guy like Rondo. I actually like the trifecta at shooting guard. Lee gives you a spot shooter who can pass, Terry is your lightning rod off the bench (a role he played in Dallas for years), and Dooling is your defensive master.
At small forward we will get to witness the comeback tour of Jeff Green. A big piece in the Perkins trade, Green missed the entire last season with aortic surgery. Boston spent money and got rid of a big piece in their title runs to acquire Green, who has looked great through training camp. Green and Pierce are a strong combo at the small forward position. At power forward Brandon Bass will start, bringing a mid-range jumper and a defensive presence. It is in his backup Sullinger where the Celtics find themselves excited. This year's draft found many teams backing off certain players. Perry Jones for his motor, Royce White for his anxiety issues, and Sullinger for his injuries. The Celtics may have found a gold mine in their 6'9 rookie from Ohio State. All signs through training camp show Sully as the real deal. Also don't forget about Darko, Milicic brings a 7 foot frame and rebounding ability that the Celtics desperately need. At center we could see Garnett bounce around with Milicic and Melo. Melo definitely gives them a better option than Chris Wilcox.
Predictions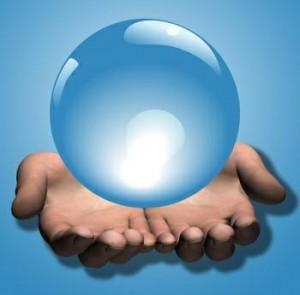 Time to unwrap the crystal ball and make some probably way off predictions about the Celtics for this year:
–Sullinger will start over Bass by mid-season. Not a completely ridiculous idea, one that has bounced around various blogs and team sites.
–Lee will not click with the other big three.  It is hard to replace the chemistry Allen had with those guys, Lee will struggle to replace him. I find Terry a better fit.
-Rondo averages 15 ppg, 12 assists, and 5 rebounds. With Allen gone, Rondo will need to increase his offensive production. We all know he is pass-first, but he will have to get some more looks.
-Green wins Most Improved Player of the Year. Jeff Green has worked his butt off to get back on the floor, don't think for one second he won't give his all.
-Celtics make playoffs….but lose to Heat. Sadly I don't see the Celtics finding the success they are craving this season…wouldn't it be so "Boston" to have Ray Allen hit the game winner to eliminate the Celtics?