Saturday, October 13th, 2012...2:17 AM
fa·nat·ic [fuh-nat-ik] noun 1. a person with an extreme and uncritical enthusiasm or zeal
Jump to Comments
As I am writing this post I am standing in a cramped metro train waiting to depart towards the East Falls Church station on the orange line. It is 1:04 AM, the car is reeking of urine and sweaty men and I'm not sure whether I'm dreaming or not but, something doesn't feel quite right. I feel as if my one of my parents were severely injured in a car crash but, my father is next to me and my mother is waiting at home. I feel as if I've lost a dog but, I've never had one. I feel really hungover but, I haven't drank an excess amount of alcohol.
There are few, if any, things in this world that compare to the loss of something that has value to you. You feel, at least for the short term, as if you will never recover and the world as you know it won't ever be the same. In some cases loss is permanent but, from a day to day basis, loss usually doesn't have affect you forever. You grow past whatever it was and move on. For people like me, however, loss is something that is forever permanent. You see, I'm what the field of athletic competition calls a "fanatic", or "fan", and my schema works much differently than the average being.
I'm the person who stands the entire game no matter the outcome. The person who wears his jersey to sleep and wears his team's logo on every shirt he wears. The person who feels as if it's his own personal fault for every negative outcome and that he could have done something to change it.
And when my hometown baseball team, who exceeded the expectations of everyone in baseball this year on their way to their first playoff appearance since 1933 and earned the best record in baseball, the Washington Nationals, gave up four runs in the top of the ninth to lose 9-7 in front of a rowdy hometown crowd (that I was a part of) in desperate need of positivity, I responded a lot worse than 95% of people.
Most people that follow sports teams, even remotely, would be sad and maybe even mad at an outcome such as the one I witnessed but, after several days, hours, and minutes they move on with their lives. It becomes something that happened in their lifespan and nothing more. It carries no weight other than that.
For people like me, it haunts them. It stares at them in the mirror and laughs whenever they fall. It follows them wherever they go and whatever they see. It teases them as soon as they think it's gone.
And as I travel towards my destination I can already see that missed grounder by Ian Desmond that would have at least kept the lead at 7-6 in the train windows. I see the two walks given up by Drew Storen on questionable calls on the Jordan Zimmerman jersey worn by the guy in front of me. I see the absolutely terrifying solo home run that Tyler Clippard gave up to David Descalso to lead off the 8th in the reflection of the bar I'm holding on to.
No matter how many championships, division titles, MVP and Cy Young awards are won in my lifetime, I will be stalked by the memory of this loss. My kids will even see it in my eyes when it's brought up in the future.
Does this mean I won't revel in victory when the time comes? Of course not! My life will be completed when a Washington DC sports team finally irrigates the 21 year drought left by the 91 Redskins Super Bowl winning team (luckily enough I was born in 93). My job, until that happens, is to stay in good enough shape so that I don't fall into cardiac arrest when the Nats, Caps, Wiz, or RG3s finally do so.
But until that day comes tonight's loss will be as fresh in my mind as Dwayne Wade's young Heat sweeping the Wizards in 05′, our first playoff appearance in a decade, or Gilbert Arenas missing the two free throws at home in Game 6 at home to allow Lebron James' Cavs the first of three consecutive playoff series victories over Washington from 06′ to 08′, or every single Capitals' season since Alex Ovechkin was drafted which ended in a ridiculously good record, with the exception of last year's 7th seed, and heartbreak at the hands of a rival before reaching the Stanley Cup, or the abysmal Redskins-Seahawks playoff game in 07′, the only Redskins playoff game I have memory of, which featured a miraculous comeback by the Sons of Washington to start the fourth quarter followed by back to back pick sixes by Todd Collins after a missed Shawn Suisham field goal.
Those memories mock me every time I turn on ESPN and each time I open Sports Illustrated. And while the taunts of defeat, blown leads, and loss live on each day, I can't help but think about why I do this to myself. Why do I set myself like this?
Because I'm a fan. And thats what fans do…
As negative as my feelings are and will be, I have to bring some positivity to the situation. Some light to the perennial darkness if you will.
On December 22, 2011, when Nats GM Mike Rizzo pulled off a trade that would send away four prospects in return for A's left handed starter Gio Gonzalez I was ecstatic. Not only was he being added to young rotation that included two up-and-coming starters in phenom Stephen Strasburg and Jordan Zimmerman, he was the final piece of the postseason puzzle. Through the draft and keen free agent signings the Nationals were on the cusp of contending in the playoffs throughout the 2010s and this trade finally made it realistic. My expectations around Christmas time were for ,at least, an 80 win season with maybe a wild-card spot given the change in playoff format. I would have been completely satisfied with 80 wins and no playoffs especially given the fact that we were going to shut down Strasburg early because of his Tommy-John surgery no matter what any pundits or fans had to say about it.
This team went on to win the National League East title with the best record in baseball and achieved the best road record simultaneously. Not only that but, they showed promise in every position they fielded including first time all-stars Bryce Harper, Desmond, and Strasburg who all were developed within the Nationals farm system. Their bullpen developed a strong set-up, closer combo in Clippard and Storen (minus tonight). They have three quality catchers on their roster with the young Wilson Ramos coming off his torn ACL injury which happened early in the season. Unless Strasburg's arm falls off, Harper turns out to be 29 instead of 19, and Ryan Zimmerman is abducted by aliens this team will bring home a National League Pennant and World Series title before 2020. I guarantee it. I just pray the Mayans weren't right.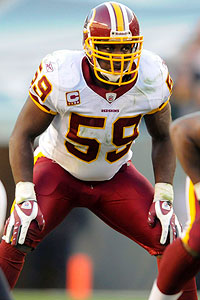 by Matt Fehr