Friday, September 21st, 2012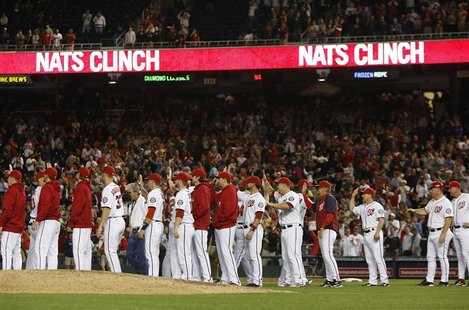 Natitude. If you don't know what it is, don't even bother calling yourself a Nationals fan. Last night, the Washington Nationals clinched a berth to the postseason for the first time in franchise history as the Nationals. This will be the first time our the District will see playoff baseball since 1933. A warning for those who use the metro regularly, get ready, cause you will be seeing lots of red within the next few months, or so you would hope. I personally went to around 15 Nationals games when I was home this summer from Nebraska.
Now that I am currently back in school, I envy those (Ben) who will get to go to postseason games. I know that he will be there to support the team as will other "die-hard" fans. But here is a statistic that may surprise some of you. The Nationals currently rank 14th in attendance this year. Yes this is not a bad spot to be in, but the Nationals deserve better. You are looking at one of the best teams in baseball. This is a team that goes out every night and gives it all they got. Harper never takes a play off. Zimmerman, the hometown kid from UVA, has been through the ups and downs, but wanted to stay in DC his whole career, and recently signed an extension. Werth is on the road to redemption after struggling in his first year as a Nat, but is currently the spark they need in the top spot of the order. Desmond is one the top shortstops in baseball and like all the other players, is young.
And then there is the pitching, the best in baseball. This will be a first time for many fans and players in the sense that other than Werth, there is not that much playoff experience on this baseball team. They need your support. This team deserves to sell out EVERY game this postseason. In my opinion we should be selling out all games for the rest of the season. We need to have a home field advantage. I am tired of seeing the Yankees and Phillies come into Nats Park and take over. Sorry if this sounded like a rant, but as a "die-hard" fan, over a thousand miles a way from the District, I challenge you Nats fans. Make it so loud and packed, the whole city can here ya. This is the start of something special. Yes we will see postseason baseball for many years to come, but you never know. This team is something special, and they need you, I need you too. Go out there and "Get Your Red On," and show all of baseball that the Nats both on the field and in the stands are the best in baseball. Bring home a World Series. #Natitude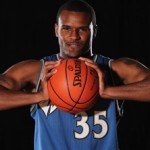 By Ian Holleran