Wednesday, September 26th, 2012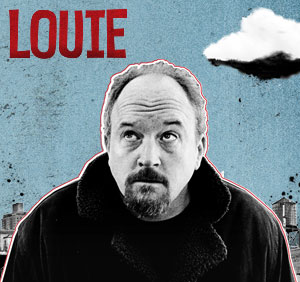 TV Show: Louie
Target Audience: Fans of cringe-worthy comedy
Time for week two of our Netflix Pick of the Week. On the spotlight this week: FX's comedy Louie starring comedian Louis C.K. Netflix has recently added season two of the comedy which brings the total to 27 episodes, each around 20 minutes long. For those who have not delved into the strange and sad mind of Louis C.K. you can check out his comedy special: Chewed Up, which is also available on Netflix Instant Watch. C.K. has been around for quite some time, making his name through the comedy world and TV world as well. C.K. landed on HBO in 2006 creating and starring in the dark humor sitcom: Lucky Louie.
Enough background, let's jump right into what makes this show great. C.K.'s brand of humor in his stand-up is extreme self-deprecation, sprinkling in some hilarious observations and thoughts on the world in general. The show follows the same lines, a comedian father of two young girls goes through daily life, but in a hilarious and semi-sad existence. He pursues his love interest Pamela (played by Pamela Adlon, who acted in Lucky Louie, and was the voice of Bobby Hill in King of the Hill), gives us snippets of his live stand-up routines, and interacts with many of his comedy friends. Included familiar faces are: Jim Norton, Nick DiPaolo, Todd Barry, Ricky Gervais, Jay Leno, Sarah Silverman, and the always-entertaining Chris Rock.
One of the amazing aspects of this show is that C.K. pretty much has complete control of the project, all the way down to what music is played. When great minds are given free reign to create their product usually they come out with something fantastic (ex. Vince Gilligan and Breaking Bad). The cinematography in many of the episodes is wonderful, and noticeable immediately. But it is in the actions of Louis C.K. himself that makes this show. The character of Louie appeals to the pathetic side of us, the lazy side. He struggles with his weight, his eating habits, his excessive masturbating. He can't catch a break, can't get a date, and still tries to be the best father he can be to his daughters. Sure, many of his jokes are offensive to some, but in most of those jokes are deeper meanings and thoughts that haven't been said before. The best comedians are those who tell us what we already know, but in a way we never thought of.
It may take a few episodes, it may not be everybody's cup of tea, but Louie is a great show if you give it a chance. Think of it as Seinfeld on crack.
Ben's Rating: Four and a Half Stars out of Five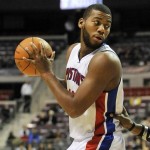 By Ben Simpson