Wednesday, February 15th, 2012...9:03 PM
The Kim Kardashian Curse………or Treasure ??
Jump to Comments
Reggie Bush and Kris Humphries, what do these gentlemen have in common ?
They have both dated the goddess that is Kim Kardashian and yes, I said Goddess because that's what she is. I think its safe to say that all sports and women-loving men out there know who Kim Kardashian is. Many people have come to the conclusion that Kim's relationships are cursed but I beg to differ, her relationships might even be magical. Now I know you're looking at me wondering how I could say such a thing with confidence. Well lets look at the facts and statistics folks. We'll start with her first Athlete beau Señor Reggie Bush, yes he was a College star but the addition of Kardashian to his life led to more accomplishments. They initially started their Relationship in July 2007 and ended it on July 2009 now you ask why this is so important to notice ? Well in those two years that Kim and Reggie were together Bush managed to do the following; Get named to the All Pro team (2008), be named Sport Illustrated's "Hunk of the Year", oh and he won some little thing called the Super Bowl. Not too shabby of a list when you consider it was only two years. Now you might consider that a coincidence but also consider the fact that after they split Bush not only got traded but he also got his 2005 Heisman Trophy taken away………. Yea it got that Bad.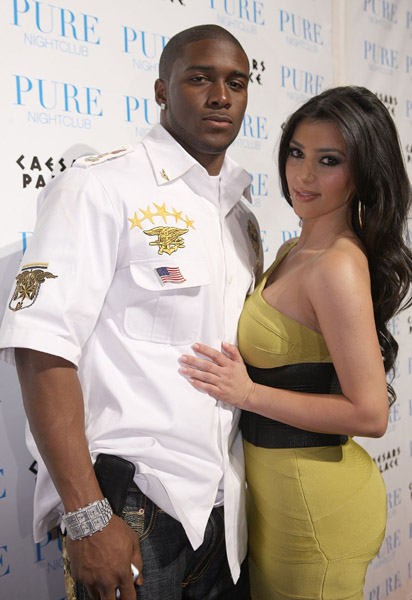 (Take 5 minutes and let Kim's beauty Sink into your Brains)
Next we have the stud by the name of Kris Humphries, now if any of ya'll reading this tell me you guys knew of Humphries before this relationship I would tell you that you were lying. This guy was not doing much to get recognized in the NBA and I'm not ashamed to say that. I do give him props for marrying the Angel that is Kim Kardashian even though that did last a few hours. However not everything turned out on the negative side for our good pal Kris. He's having a career season with the New Jersey Nets, not only did he earn the starting Power Forward position but he went the extra mile and also managed to get a career high in points (13.0) and Rebounds(10.4), yea you read that right big man is averaging a Double-double. Just in case you readers aren't big NBA fans that's really hard to do in the NBA. So for these two gentlemen I wouldn't say their relationships with Kim were failures, They were with a goddess for a while and seemed to be motivated with her being their Sidekick. Now I'm not saying I need anything to kick-start my career but if this Kim Kardashian "Curse" is the real deal, then Kim I would like to let you know that I'm Waiting.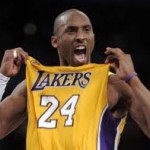 by Mujtaba Elgoodah