Tuesday, October 16th, 2012...12:09 PM
NBA Preview Spotlight: The New York Knicks
Jump to Comments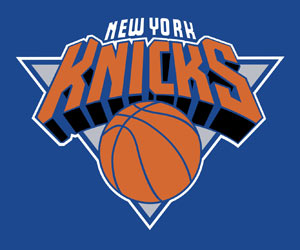 Time to look at our next team to preview: The Knicks!
Where They Stand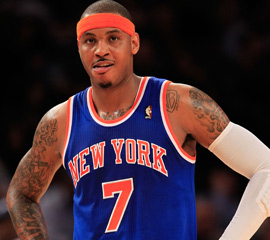 The time for excuses are over in New York. With the arrival of the Nets in Brooklyn, the Knicks will have to fight to keep their fan-base and try to get Melo to the promised land. They lost one  media darling in Jeremy Lin, but brought in many intriguing names like the former-retiree Rasheed Wallace and the almost-retired Jason Kidd. The Knicks are one of those teams who just can't quite get over the hump, losing to Miami last year in the playoffs, including the whole "Amare beat up a fire extinguisher" story.
For the Knicks to be great they need their two stars, Melo and Amare, to pull their weight. There is no Linsanity to take away the press from their lockers, Melo will have the spotlight completely on him; just the way he likes it. Can MSG host a NBA Finals game this year? Will the new faces in training camp be the surrounding cast capable of getting the job done? Lets get into it.
Roster Thoughts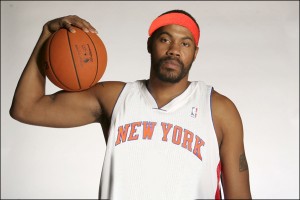 Can we just take a second and recognize the fact that a 38-year-old Rasheed Wallace will be in New York this season? The trash-talking, technical-foul getting, ball of fury that is Wallace fits in perfectly in New York. Here's a look at Sheed the past two summer, still has some ups as well 
Let's go through this roster up and down, starting with the starting five. J-Kidd came to New York expecting to play mentor to Jeremy Lin, now he will backup Raymond Felton. Felton had a rough season with Portland last year, and will be glad to lead the ship for the Knicks, even without the Mike D'Antoni's fast paced style. At shooting guard Ronnie Brewer will get the nod initially, with Shumpert injured, in a defensive specialist role. His 6'7 frame will cover most shooting guards to power forwards, and will bring a high-energy style of defense. We all know Melo is at Small Forward, who will have to prove to angry New Yorkers that he can get the job done. Same with Amare at Power Forward, who battled plenty of injuries last year. He looked slow at points, which i'm sure he worked on in the off-season. At center is the beast that is Tyson Chandler. The Defensive Player of the Year will shine again on this team, with no need to worry about his offense.
First guys off the bench include J.R. Smith, J-Kidd, Steve Novak, Kurt Thomas, and Marcus Camby. Smith proved himself to be a very capable sixth man last year, a pure-shooter who lights a fire off the bench. Kidd will be the steady hand off the bench, glad to rejoin his pal Tyson Chandler. The two had some of the sickest pick and rolls on the Mavs, and will look to rekindle that chemistry in New York. Novak is the 3-point specialist off the bench, with Thomas and Camby big bodies down low. Other notables rounding out the lineup include: Pablo Prigioni, James White, Chris Copeland, and the aforementioned Rasheed Wallace. These names in the 3rd spots in the depth charts are actually pretty talented. With Prigioni having a strong showing for Argentina in the Olympics and Wallace bringing smack talk back to NY.
Predictions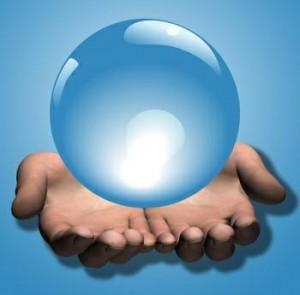 Time to unwrap the crystal ball and make some probably way off predictions about the New York Knicks this season
–Melo finishes top 3 in scoring. Right off the bat I know I'm probably going to be wrong, but what the hell. He will have to challenge Durant, Lebron, and Kobe but this might be the season for Melo to do it. He has the pass-first unselfish point guard in Felton (as well as his backup J-Kidd), he has pretty much free reign in the offense, and looks pretty healthy heading into the season. Why not?
–Rasheed will get tons of technicals. For old times sake, when Rasheed played on Detroit during the 2004 title run he was one of the most entertaining players to watch. Not only did he bomb threes, but he loved to get in trouble with the officials. And boy did they love teeing him up. Here's a hilarious ejection from his days on the Jail-Blazers
–J.R. will get unhappy with his playing time. Smith is already saying he should be starting at the two, but the Knicks will most likely keep him coming off the bench. Which is exactly where he belongs. His game is too inconsistent for a starter, and they like what Shumpert will bring when he comes back.
-Knicks make Eastern Conference Finals…but lose to Heat. I'm sorry but as much as it pains me to say, Miami is definitely poised to make another run at this thing coming from the Eastern Conference. New York will have a great season, but I still don't believe they can beat the evil empire (the other evil empire).